Insulation
All Seasons Home Comfort offers the installation of blown in attic insulation for your home. We use CertainTeed InsulSafe SP blown in fiberglass insulation in your attic and walls to upgrade your current insulation. We offer other various services associated with upgrading attic insulation such as installation of roof ventilation, power attic fans, and solar attic fans. We also offer the complete removal of existing insulation and air sealing services.
DESCRIPTION
InsulSafe SP is a fiber glass blowing insulation used in residential and commercial construction as a thermal and sound absorbing insulation. It is designed for pneumatic installation in open (attic) and closed (sidewalls/floor) construction cavities. It may be used in retrofit applications.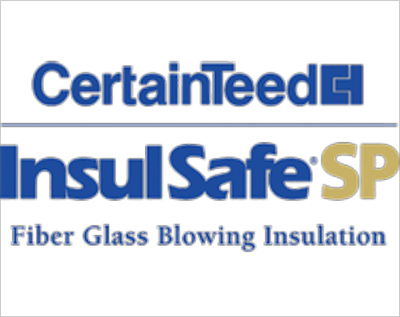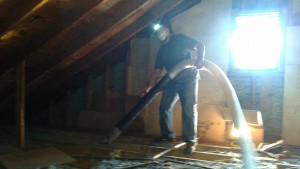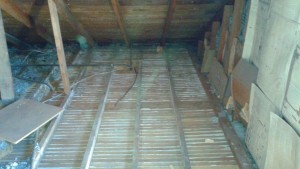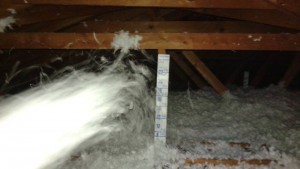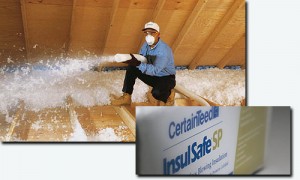 PRODUCT BENEFITS
Better coverage
Thermally efficient
Excellent sound control
Won't settle
Lasts for life of the home to reduce energy demand and costs
Environmentally sustainable
Noncombustible
Noncorrosive
Won't rot or decay
Won't absorb moisture or support fungus growth
GREENGUARD Gold Certified
Limited lifetime warranty
Formaldehyde-Free
CertainTeed cares about the environment and Building Responsibly™, and for more than 100 years has maintained a commitment to provide sustainable, innovative solutions that improve energy efficiency and comfort. From production to product, CertainTeed's focus has been on minimizing its impact on the environment by reducing energy consumption, conserving renewable resources and lowering greenhouse gas emissions. And with our Sustainable Insulation® fiber glass products, the mission continues.